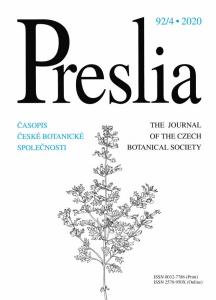 Latest issue of the journal Preslia 92/4 (2020) was published at the end of the year 2020.
The issue is available both on the website and in hard copy.
Preslia, The Journal of the Czech Botanical Society is published with financial support from the Czech Academy of Sciences. Subscription for Vol. 92, 2020 (4 issues) € 100 incl. postage.